Music Notes 
BY TOM NETHERLAND | SPECIAL TO THE HERALD COURIER
The air was cool, the music even cooler. 
That's the vibe that reverberated courtesy Merle Monroe last Friday night in Elizabethton. Led by lead singer Tim Raybon and banjoist Daniel Grindstaff, the six-man country and bluegrass hybrid band helmed opening night of the idyllic Covered Bridge Days. 
Two weeks after the enormously successful 20th anniversary of Bristol Rhythm & Roots Reunion, Merle Monroe provided a whirlwind of music. For 90 minutes, they entertained with a 23-song set designed to get the audience on their feet and wear them out. 
Hammer down, Merle Monroe opened with an original, "I'm Leaving Town Tonight." A No. 1 bluegrass song from early this year, the burner established Raybon's tightrope taut vocals and Grindstaff's riveting banjo leads for the evening. 
A dizzying array of hits followed. They reached into buoyant country catalogs for such timeworn nuggets as Don Williams' "Some Broken Hearts Never Mend" and Merle Haggard's rarely covered "Kentucky Gambler." 
Some folks sang along. All seemed to marvel at Merle Monroe. 
Two albums to their credit, Merle Monroe dipped into each throughout the night. From their first, 2019's "Back to the Country," they selected Haggard's "Hungry Eyes." From their latest LP, "Songs of a Simple Life," the harmonies-heavy band selected such Raybon originals as "Hello Sunshine" and "Goodbye Marie." 
Kids danced near the stage. Older folks sat huddled under blankets on the early fall night. In the distance, the Doe River lazed in reflected starlight. 
Meanwhile, Merle Monroe embodied its name. From Merle Haggard's example, they shared such heart-tuggers as Hag's "Silver Wings" and "Mama Tried." From Bill Monroe, they turned to one of the bluegrass master's finest, "Blue Moon of Kentucky." 
Raybon sang high and sometimes lonesome. Augmented by Grindstaff's Osborne Brothers-influenced vocal harmonies, the pair led a crackerjack band that included Kingsport's Derek Deakins on fiddle and North Carolina's Kevin Richardson on guitar. 
As with Haggard and Monroe, Merle Monroe forged a mark on Friday night. Its small-town sound left a big-heart feel.
by John Thompson
ELIZABETHTON — The first fall version of Covered Bridge Days got off to a great start on Friday, thanks to spectacularly beautiful weather for Elizabethton's biggest annual festival. 
The day was warm, but not as hot as it gets in early June when the festival is usually held. 
The night even turned a bit chilly as fans gathered at the Covered Bridge Stage to welcome Elizabethton's own Daniel Grindstaff, who brought his band, Merle Monroe, to the stage. 
The band was an all-time high point for the festival. Grindstaff is an Elizabethton native who is a longtime professional musician on the Nashville scene. When he decided to leave the road and settle down in his hometown a few years ago, he provided a boost to the entertainment the Covered Bridge festivals provided by using his extensive network to bring talented musicians as festival headliners. 
But the Covered Bridge Stage has never seen anything quite like Merle Monroe. 
Grindstaff and Tim Raybon are co-owners of the band. For the past 10 weeks, Merle Monroe has topped the charts as the hottest bluegrass band in the land. Four of the songs on the band's latest album have been single hits. 
The audience warmly welcomed Grindstaff and the band to the Covered Bridge Stage.
Merle Monroe Nominated for the IBMA New Artist of the Year And Debut of SONGS OF A SIMPLE LIFE To a Sold Out World Famous Station
For Immediate Release 
Sheri Clark Agency 
July 27, 2021 
Merle Monroe Nominated for the International Bluegrass Music Association New Artist of the Year Award and Debuts Their Latest Project SONGS OF A SIMPLE LIFE To a Sold Out World Famous Station Inn 
Merle Monroe had a busy week starting July 20 with the honor of being a featured performer for the International Bluegrass Music Association's Award Show Nomination Ceremony, and then back on Saturday July 24 for their album release event premiering their latest project, SONGS OF A SIMPLE LIFE to a sold out show at the World Famous Station Inn. 
The first appearance was on Tuesday for the IBMA Awards Nomination Ceremony at The Station Inn hosted by Peter Cooper of the Country Music Hall of Fame and Museum with IBMA Board Chair Mike Simpson, and IBMA Executive Director Pat Morris. 
Including the honor of performing two songs, Merle Monroe received a nomination for New Artist of the Year. 
After a long wait due to the pandemic, Merle Monroe was able to premiere their latest project on Pinecastle Records, SONGS OF A SIMPLE LIFE for their second event of the week at The World Famous Station Inn in Nashville, TN on Saturday, July 24. 
The show kicked-off with an introduction by Paul Schiminger, retiring Executive Director of The International Bluegrass Music Association, to a standing room only crowd, and was was also attended by present Executive Director, Pat Morris. Another incredible honor for the band was the presence of the Grand Ole Opry's Bill Anderson who celebrates his 60th year as a member.  Mr. Anderson wrote the song "Saginaw Michigan", another cut on Merle Monroe's newest project, and was present for its live debut. 
SONGS OF A SIMPLE LIFE features four number one songs, "Hello Sunshine", "God's Still In Control" and "I'm Leaving Town Tonight" all written by Merle Monroe's lead singer, Tim Raybon, and the latest "Goodbye Marie", a classic country hit by Mel McDaniel and Dennis Linde. 
As an iTunes Featured New Release on both Country and Americana lists, SONGS OF A SIMPLE LIFE was officially released June 4, 2021 and is the second installment from Merle Monroe's Tim Raybon and Daniel Grindstaff featuring 7 new songs written by Tim, and 5 Country and Bluegrass originals and classics. 
SONGS OF A SIMPLE LIFE is the #1 Roots Music Report Bluegrass Album for the weeks of July 10, 17 and 24th, with "Goodbye Marie" as the latest #1 single for week of July 10. 
A continuing theme from their first number one Country/Alternative and Bluegrass project, "Back To The Country", SONGS OF A SIMPLE LIFE continues to pay homage to heroes with a mix of Merle Haggard and Bill Monroe styles. Tim Raybon and Daniel Grindstaff forge forward with original Country / Bluegrass songs that have become the trademark for Merle Monroe's American Music theme. 
For more information:  Sheri@SheriClarkAgency.com 
www.SheriClarkAgency.com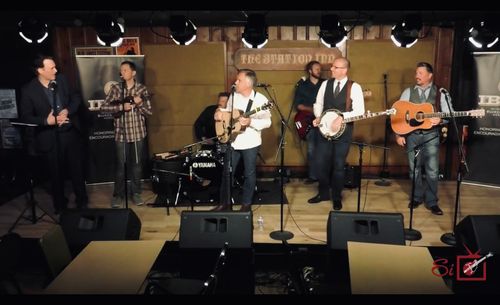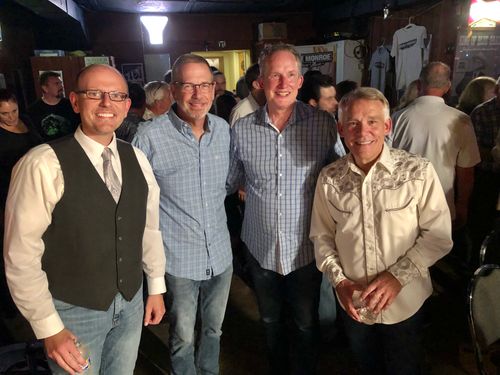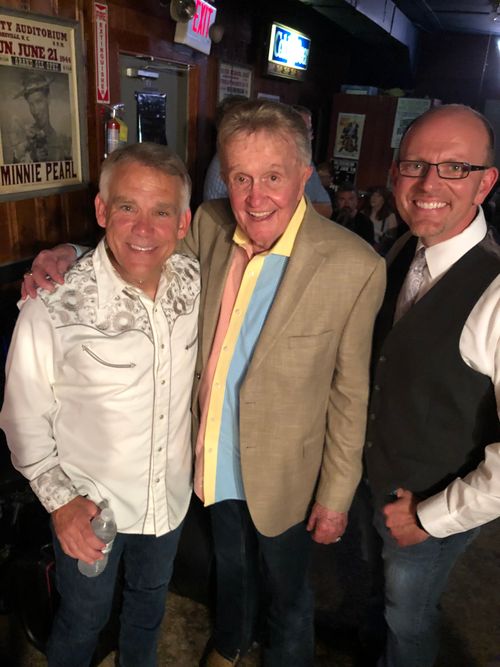 Merle Monroe Releases Latest Sophomore Album 'Songs of a Simple Life"
Featuring Brand New Single "Goodbye Marie"